CLICK HERE TO WATCH OUR GIVING BACK 2 HEROES PROMOTIONAL VIDEO ON YOUTUBE
As a Veteran of the United States Air Force (4 years) and a retired police officer of 13 years from the city of Newport Beach, CA, I am proud to have a program in place for HEROES who serve and protect our communities and country on a daily basis.

My Giving Back 2 Heroes program is a NO-COST program for a very special select group of men and women who serve and protect our communities and country on a daily basis.
When these HERO clients are ready to buy, sell or invest in real estate, and use any licensed member of The Petsche Group, they will not only receive a caring customer experience they deserve, they will also save THOUSANDS of dollars in the process.

If you are ACTIVE, RETIRED or a VOLUNTEER for the following professional industries, YOU QUALIFY to receive between 15% and 25% of our gross earned commission upon the successful close of escrow (*Up to $5,000).
Military
Law Enforcement
Fire Safety
Any First Responder Career

Since 2012, we have given back over $50,000 to our HERO clients. Our HERO clients save on average, $2,500 when buying or selling a home through our program, and an additional $2,000 through our lenders (if buying a home), which gives them the opportunity to buy new furniture, buy new appliances, new paint for the home, new flooring, pay for movers or just take a well deserved trip somewhere.

**California Real Estate Law does not allow us to give CASH REBATES to the client, so the incentive through our Give Back program is in the from of a credit through escrow. (Note: If you are selling your home, we just reduce our listing fee)

This is a 100% NO COST benefit for you the HERO. All that is required is the following:

1. The client is a qualified HERO through one of the above mentioned industries
2. The HERO uses a licensed member of The Petsche Group to represent them in the sell or purchase of a home
3. The HERO successfully closes escrow on the sell or purchase of their property

For more information about this amazing program please contact us directly by email at thepetschegroup@kw.com or call us at:
Office: (888) 997-3872
Mobile/Text: (949) 554-9110

Jeff also provides FREE Lunch & Learn presentations at your place of business, so if you are interested in hearing more about the program please contact us and we will put you on our calendar.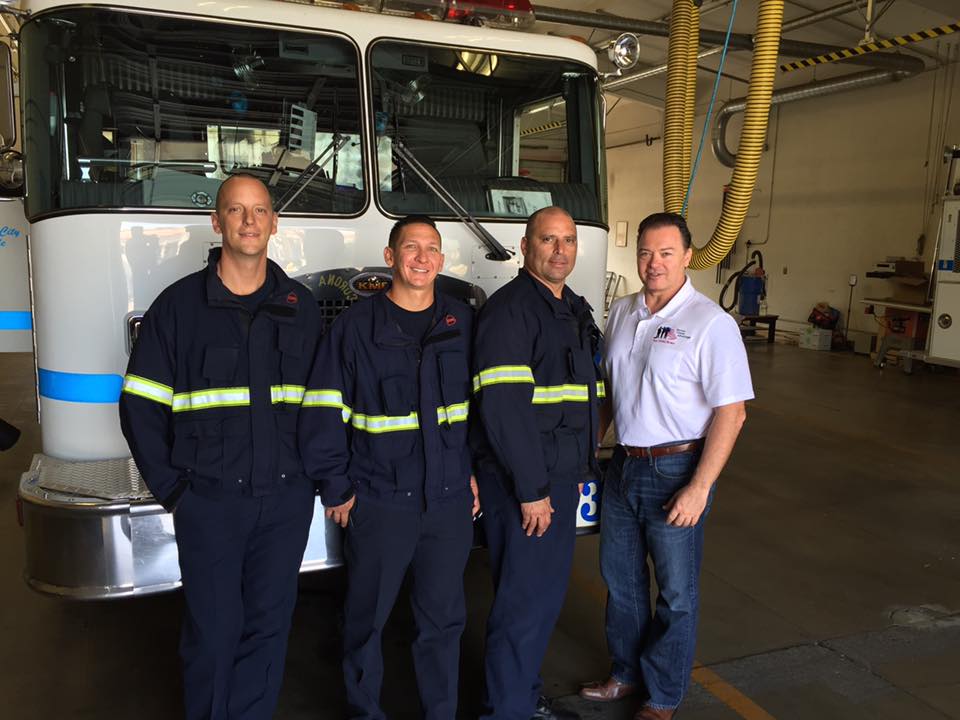 Jeff with some fireman after one of our Lunch & Learns.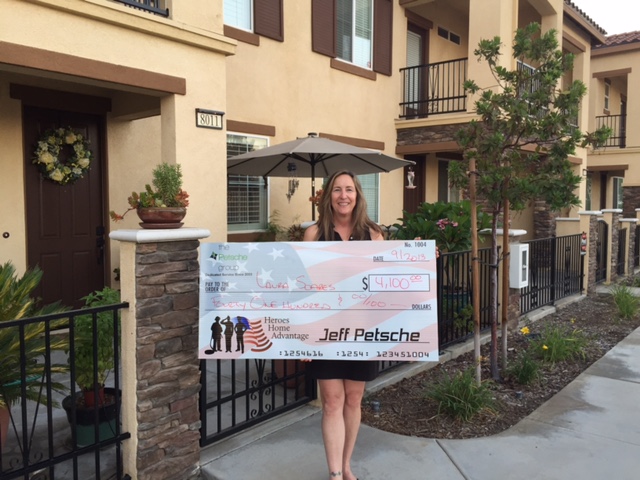 One of our satisfied HERO clients, Laura. Laura saved
$4,100 through our program when we helped
her sell and buy a home.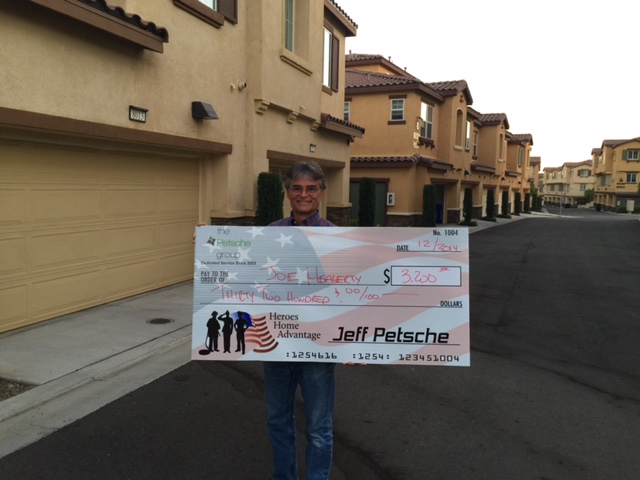 One of our satisfied HERO clients, Joe. Joe is part of the Civil Air Patrol and saved $3,200 through our program when we helped him sell his home.

From myself and the entire team of The Petsche Group, thank you for your service

Sincerely,
Jeff Petsche