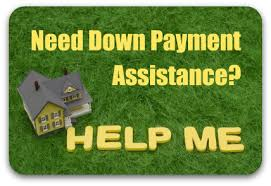 Down Payment Assistance Programs in California are available for certain types of properties and people. Do you qualify or even know how to find out? Don't worry because we got you covered.
There are currently 17 Down Payment Assistance Programs available in Orange County, California for certain homes and qualified buyers? Are you one of them?
One of my responsibilities as a real estate professional is to inform you of information that can help you in any way possible when you are looking at buying a home. As a licensed California Broker and member of the California Association of Realtors, I have access to resources that benefit my clients and the general consumer.
I take great pride in bringing this valuable information to the consumer and our clients, so you are informed to make a decision that is best for you and your family.
Identify available down payment assistance program in your target area by following a few simple steps below.
1. Visit Find Down Payment Programs to get started
2. Fill out the 3-step pre-screening form, in order to find out if you are eligible for any of the 400+ down payment assistance programs available in California.
If you are still not sure, contact me directly and I will help you with the pre-screen process. It only takes a few minutes.
I hope you found this information to be helpful and I hope you are able to find a program you qualify for and fits your needs.
I would love an opportunity to earn your business when you are ready to buy, so please keep me in mind when considering buying a home.
I look forward to speaking to many of you soon and never hesitate to contact me with any questions by calling me at 949-554-9110 or drop me a personal email at jeff.thepetschegroup@gmail.com
Jeff Petsche